visiting IP:
34.204.193.85
Are you torrenting safe?
more info
Torrent details for "All In with Chris Hayes 2020 05 21 1080p WEBRip x265 HEVC-LM" Log in to bookmark
Language:
English
Info Hash:
a88436f8c6662de257bd4faf794bad82b01cda2f
Health:
File List (1) :
Runtime:
60 min - Rating: 6.4
Plot:
All In with Chris Hayes is political television program hosted by Chris Hayes and features in-depth political commentary from prominent politicians, journalists and political strategists. The program airs weeknights on the cable news channel MSNBC.
MSNBC

All In with Chris Hayes
May 21, 2020
Resolution: 1920x1080
Duration: 44 minutes
Partial list of segment titles:
- MIT study: 'Chaotic and uncoordinated' reopening of states takes devastating toll
- How the mayor of NJ city built one of best contact tracing systems in US
- Michael Cohen leaves prison as coronavirus spreads behind bars
- Chris Hayes: The lack of coordinated fed. response led to uniquely American failure
Screenshot: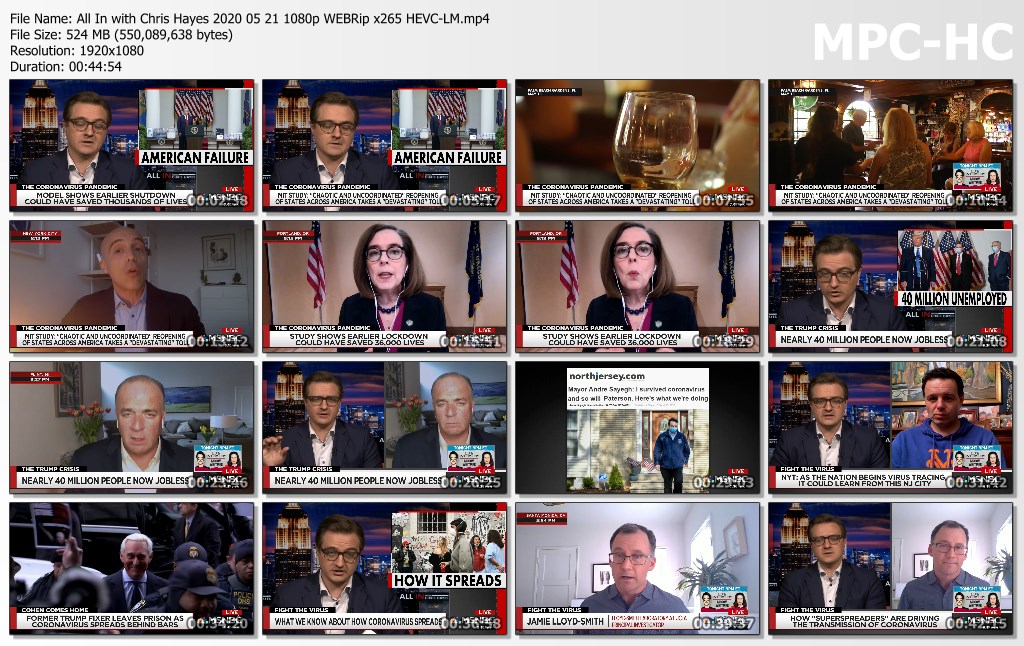 Torrent Hash: a88436f8c6662de257bd4faf794bad82b01cda2f