Language:
English
Info Hash:
43e997ce8f1069297c07a0de501612565690c0e2
Health:
File List :
Runtime:
60 min - Rating: 6.4
Plot:
All In with Chris Hayes is political television program hosted by Chris Hayes and features in-depth political commentary from prominent politicians, journalists and political strategists. The program airs weeknights on the cable news channel MSNBC.
MSNBC

All In with Chris Hayes
November 7, 2018
Resolution: 1920x1080
Duration: 44 minutes
Partial list of segment titles:
- "A slow-motion Saturday night massacre"
- Maxine Waters responds to the firing of Jeff Sessions
- Tuesday night's biggest winners and losers
- Election highlights voter suppression efforts in GA, ND
Screenshot: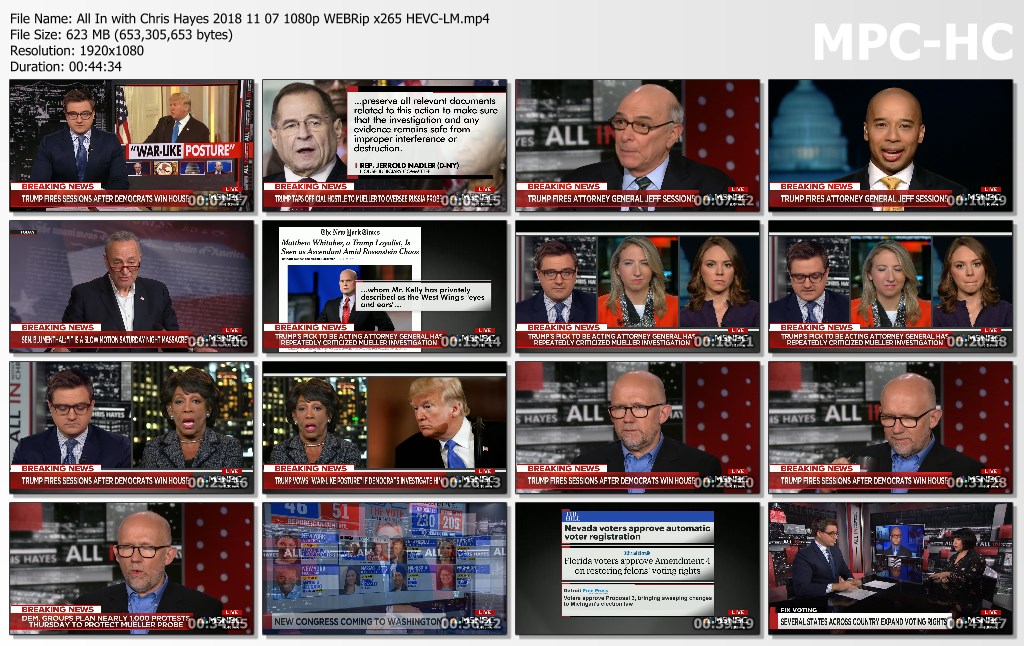 Torrent Hash: 43e997ce8f1069297c07a0de501612565690c0e2
Name
DL
Uploader
Size
Added