Language:
English
Info Hash:
052bec8e3d7de383c6a6649449c88b6a58f8af54
Health:
File List (65) :
Led Zeppelin - The Warner Promo Box Set  (3CD) ak320
40-track 3-CD set, each CD is housed inside a custom card wallet featuring a different black &
white picture of different people holding different Led Zeppelin albums on one side & the track
listing for that CD on the other. Also includes a 12-page picture booklet featuring a picture of
each band member, intro from Cameron Crowe & discography, all housed inside a 5" x 5" clamshell
'Zeppelin disaster' picture box. Only 2500 copies produced.
Mastered by Dave Collins for Marcussen Mastering. Remastered for a special compilation put
together to promote the use of Led Zeppelin music in films.
This sound is very different from the original cds, the 1990s cds and the recently remastered ones.
Tracklisting
CD 1
1. Dazed And Confused 6:26
2. Good Times Bad Times 2:46
3. Communication Breakdown 2:27
4. Babe I'M Gonna Leave You 6:41
5. Whole Lotta Love 5:34
6. Ramble On 4:23
7. Heartbreaker 4:14
8. What Is And What Should Never Be 4:44
9. Thank You 4:47
10. Immigrant Song 2:23
11. Celebration Day 3:28
12. Since I'Ve Been Loving You 7:24
13. Hey Hey What Can I Do 3:56
14. Out On The Tiles 4:05
15. Black Dog 4:54
16. Rock And Roll 3:40
CD 2
1. Stairway To Heaven 8:00
2. The Battle Of Evermore 5:51
3. When the Levee Breaks 7:07
4. Misty Mountain Hop 4:38
5. Going To California 3:31
6. Over The Hills And Far Away 4:47
7. Dancing Days 3:41
8. The Rain Song 7:39
9. The Ocean 4:30
10. Houses Of The Holy 4:01
11. D'Yer Mak'er 4:22
12. No Quarter 6:59
13. The Song Remains The Same 5:28
CD 3
1. Kashmir 8:31
2. Sick Again 4:43
3. Trampled Under Foot 5:35
4. In The Light 8:44
5. The Wanton Song 4:06
6. Ten Years Gone 6:31
7. Nobody's Fault But Mine 6:27
8. Achilles Last Stand 10:22
9. Fool In The Rain 6:12
10. All My Love 5:53
11. In The Evening 6:49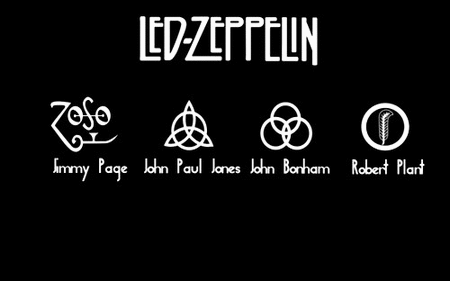 Name
DL
Uploader
Size
Added
-
293
[24/28]
05/04/19 19:20
-
1,184
[23/2]
02/02/19 05:35